To login to your Tellem Email Marketing Account follow these steps.
Note: If you are a new user you will need to create a free account before you can login. Click Here to create a new account.
1. Go to the login page located at http://www.tellemonline.com/index.php/login.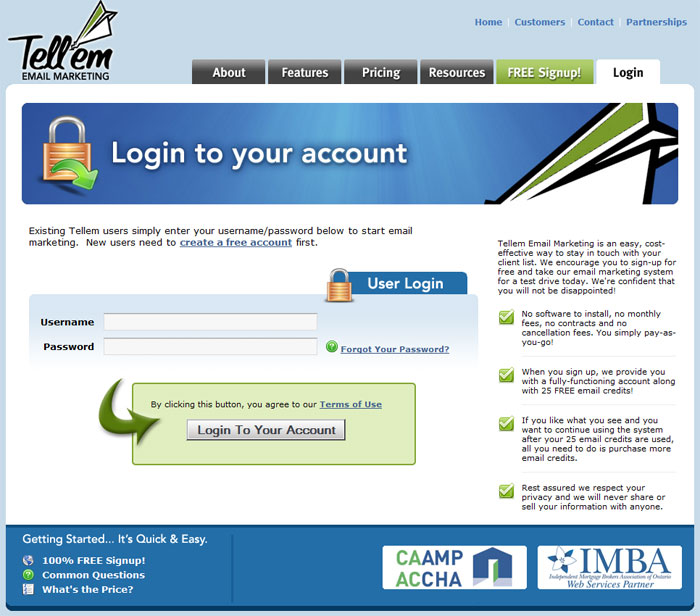 2. Enter your username (this is the email address that you used to signup for your account).
3. Enter your password.
4. Click the Login To Your Account button.
 If you have forgotten your password click the Forgot Your Password link located next to the password field. Enter your email address that you signed up with in the Username (E-Mail) field and click the Send Login Information button. You will shortly receive an email with all your current login information.